Summary
The 2022 United States Senate election in Colorado will be held on November 8, 2022, to elect a member of the United States Senate to represent the State of Colorado.
Democratic incumbent Michael Bennet was appointed in 2009 by governor Bill Ritter following the resignation of Ken Salazar to become the Secretary of the Interior under Barack Obama. Bennett first elected in 2010 for his first full term. In his most recent election in 2016, he was re-elected on a second full term with 49.97% of the vote over Republican Darryl Glenn. Bennett is seeking for a third full term.
News
Republicans have a slightly better chance of winning Colorado's U.S. Senate seat this fall after construction company owner Joe O'Dea's win over state Rep. Ron Hanks in this week's primary, a national election analyst said Wednesday.
Roll Call CQ's Nathan L. Gonzales moved the race one step from "Solid Democrat" to "Likely Democrat," calling O'Dea a "credible challenger" to Democratic U.S. Sen. Michael Bennet, who is seeking a third full term.
Democrats spent millions of dollars on TV advertising and mailers in a failed attempt to steer GOP primary voters toward Hanks, under the assumption that the Cañon City Republican's hardline conservative views and belief that former President Donald Trump won the 2020 election would disqualify Hanks in the fall election.
About
Predictions
Web
Michael Bennet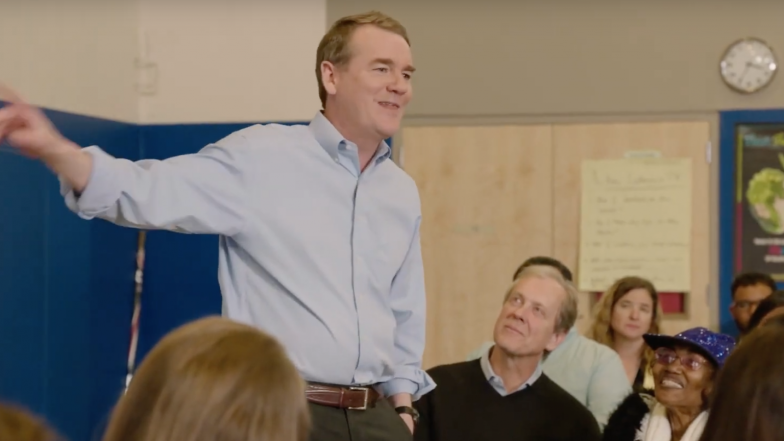 Current Position: US Senator since 2009
Affiliation: Democrat
Candidate: 2022 US Senator
Other positions:
Chair, Subcommittee Conservation, Forestry and Natural Resources
Quotes: 
"We must meet the promise each generation has made to the next: to leave more opportunity, not less, for our kids and grandkids." Michael Bennet
For more information, go to this post.
Joe O'Dea
For more information, go to this post.